---
mike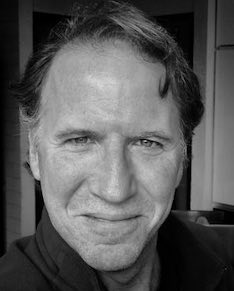 Mike Faulhaber
founder, principal, lead trombonist
resume / CV
---
My path to the role of product manager wasn't direct. But where's the fun in everything going according to plan?
A childhood fascination with cars was hardly unique, but even as a pre-teen I took it further by learning about automotive design, aerodynamics, ergonomics, alternative methods for propulsion (including wind and solar power), consumer behavior, and the automotive industry as a whole.
I had no idea what I was doing, but I knew what I wanted to do.
I dreamt of having the chance to craft innovative and beloved products that could evolve, deftly responding to and even creating market demand - all while demonstrating both artistic and engineering integrity. In other words…
Establishing a vision and working with others to achieve something great.
Oddly enough, at college I first chose to study business administration instead of engineering. What happened? As an avid photographer and musician, I aspired to make a significant contribution to the craft and business of entertainment. This led to further studies in communication arts - specifically filmmaking. What soon emerged was a passion for screenwriting, cinematography, and directing. In other words…
Establishing a vision and working with others to achieve something great.
While working my way through college, I had increasingly frequent and prolonged encounters with software services and products. Many of my jobs were in environments with painfully inefficient and labor-intensive processes. In nearly every case, I sought to eliminate the need for my job. (I'm quite good at this, though it's not always intentional.) I eventually developed a strong interest in using software to help businesses run better and to liberate employees and others from drudgery.
What really inspired me to further study computer science was an interest in artificial intelligence. As early as 1988 I sought to use AI to aid with screenwriting: developing characters that I could drop into various settings and see how each might behave.
Though I didn't forget my inspiration, by the early 1990s I had joined the swarm of professional software developers struggling to balance the idealism of 'should' with the sometimes soul-crushing realism of corporate life.
What soon distinguished me wasn't my occasionally elegant code nor borderline fanatical devotion to user experience (though they helped) but that I focused less on the what and how and more on the why and who. There was no bug (or defect) worse than unwanted code. Over the next decade, I went from newbie to lead product developer to tech team leader to product manager. Gradually adding the role of product manager wasn't a matter of ascension, but of aligning the work that I did with what's most meaningful to me. In other words…
Establishing a vision and working with others to achieve something great.
In the decade or so since, it's been an interesting journey. It hasn't always gone well. It's true: success by itself makes a poor teacher. But however painfully gained, I'm grateful for the education. Oddly enough, among the most gratifying moments have been when I was proved wrong. Best of all, though, has been working with like-valued - not the more limiting like-minded - people while helping customers to feel a little less pain, if not at least a little more happiness.
Along the way, I've been fortunate to work in a wide variety of businesses from some of the smallest to some of the largest; from scrappy startups to (seemingly) invincible global enterprises. Regardless of company or industry, most of the time I've been in teams that had far fewer members than the norm; it never stopped us from competing. If anything, it's been an advantage.
What's emerged? While many things have changed and continue to change, these basics hold true:
people are at the center;
process matters, but only insofar as it enables people to better create solutions with and for other people;
primum non nocere
not everything we do must change the world for the better, but it sure as hell better not make it worse.
Cha-cha-cha.